Place orders from Thursday at 8 PM to Wednesday at 8 AM for pickup at the Farmer's Park It on Thursdays 4-4:30 PM
Florina Apple Trees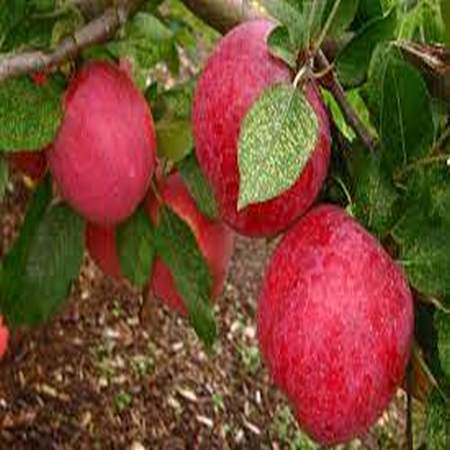 | | |
| --- | --- |
| 1 tree = $30.00 + $0.00 Assembly | Out of Stock |
A really nice, easy to grow, and very prolific disease-resistant apple. Florina comes from France but has American apple parents. It is a red apple with pure white, breaking flesh. It has a clean, simple, buttery taste -- very refreshing.

Trees are very vigorous and fit well into organic and backyard sytems.

These Florina trees are on Geneva-41, which is a tree about 50% of traditional. It will benefit from staking or trellising, but can be grown freestanding.

PLEASE NOTE: TO ORDER, YOU MUST SELECT "FARM PICKUP" UNDER THE "DELIVERY OPTIONS" TAB AT THE TOP OF THE HOME PAGE. YOU CANNOT MIX ORDERS FOR THE FARMER'S PARK-IT WITH ORDERS FOR THE FARM PICKUP.
Website and Online Farm Store Powered By
Eat From Farms