Place orders from Thursday at 8 PM to Wednesday at 8 AM for pickup at the Farmer's Park It on Thursdays 4-4:30 PM
Welcome to the ordering website for Kingfisher Farm!

This is the place to order for the Thursday "Farmer's Park-It": a custom order pop-up market in the New Hartford Shopping Center.  We will be doing the Thursday Park-It all through the Fall and Winter. 
Place your orders here by Wednesday at 8 AM and we will have your order ready on Thursday between 4 and 4:30. 
We will be parked near Peter's Cornucopia.  Please check out Slate Creek Farm, Quarrybrook Farm, and Post Street Farm for their offerings also!
You can also sign up for our Summer CSA here! If you would like more information on the benefits of a CSA share, please reach out by phone or email.
GENERAL ORDERING INFORMATION:
To start your order, click Account in the upper right and create an account. You can then browse the full current inventory under the Shop or Products buttons in the top menu. Choose a Delivery Option:  the "Farmer's Park-It" for Thursday orders or "Farm Pickup" for nursery trees or CSA Shares.  Then just fill your cart and choose a payment option (cash or check at pickup is preferred, but you can also use a credit card for your convenience).  Please note there is a $1 assembly fee on all orders.  You will receive confirmations and updates by email.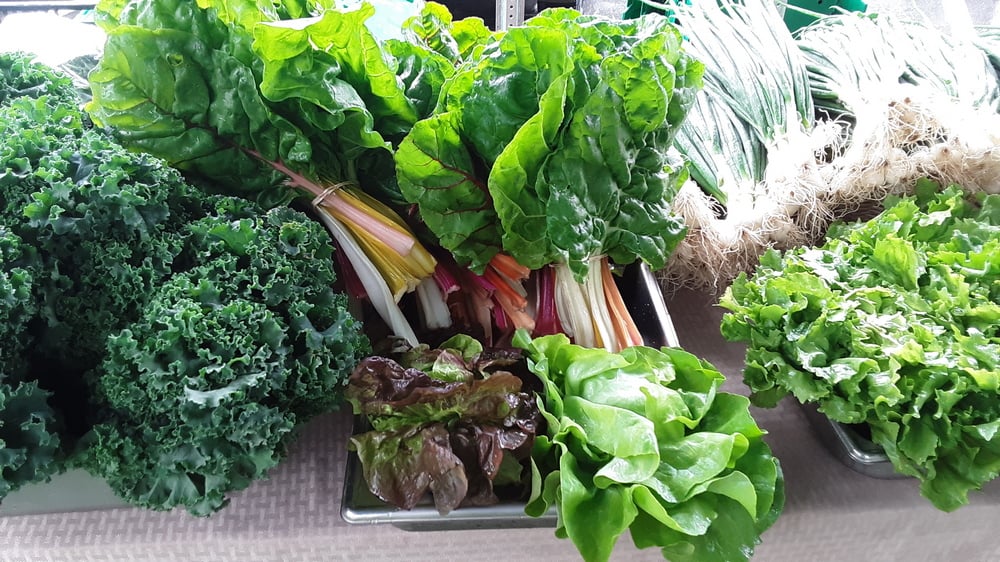 NURSERY ORDERS:
Starting in November 2022, you can order organic apple trees from our nursery here.  These hand-grafted, 3 year-old trees will be ready for pickup in April of 2023!  We will also be announcing availability of our scion wood for grafters and our grafting workshops in March 2023.
Any questions, feel free to reach out to Jason any time at 315-790-0328 or kingfisherfarm.jason@gmail.com



At Kingfisher Farm, we believe this way of eating is the main path to real health. We grow nutrient-dense, real organic produce from these rich soils we are blessed with here in Oneida County -- and we look forward to sharing this bounty with you. We are very thankful to our core of CSA members and loyal farmer's market customers for continuing to support our farm and keep this dream of a truly local, truly healthful food system moving forward!

 

Website and Online Farm Store Powered By
Eat From Farms