Welcome to the Ordering Website for Kingfisher Farm!
As of April, we are now sold out of all storage crops and Summer CSA Shares:  thank you so much to everyone for your support and commitment to our farm and local foods over this past year.  This way of eating is a main path to real health, and we look forward to continuing to grow nutrient-dense, real organic produce from these rich soils we are blessed with here in Onieda County. Thanks also to our core of CSA members for continuing to support our farm and keep this dream of a truly local, sustainable food system moving forward!
In coming weeks, we will open this site again as a means to provide add-ons for our summer CSA members and also a place to sign up for our Fall CSA, which runs from Halloween to Thanksgiving.  We will also be attending the Oneida County Public Market and the Clinton Farmer's Market, starting in late May and June.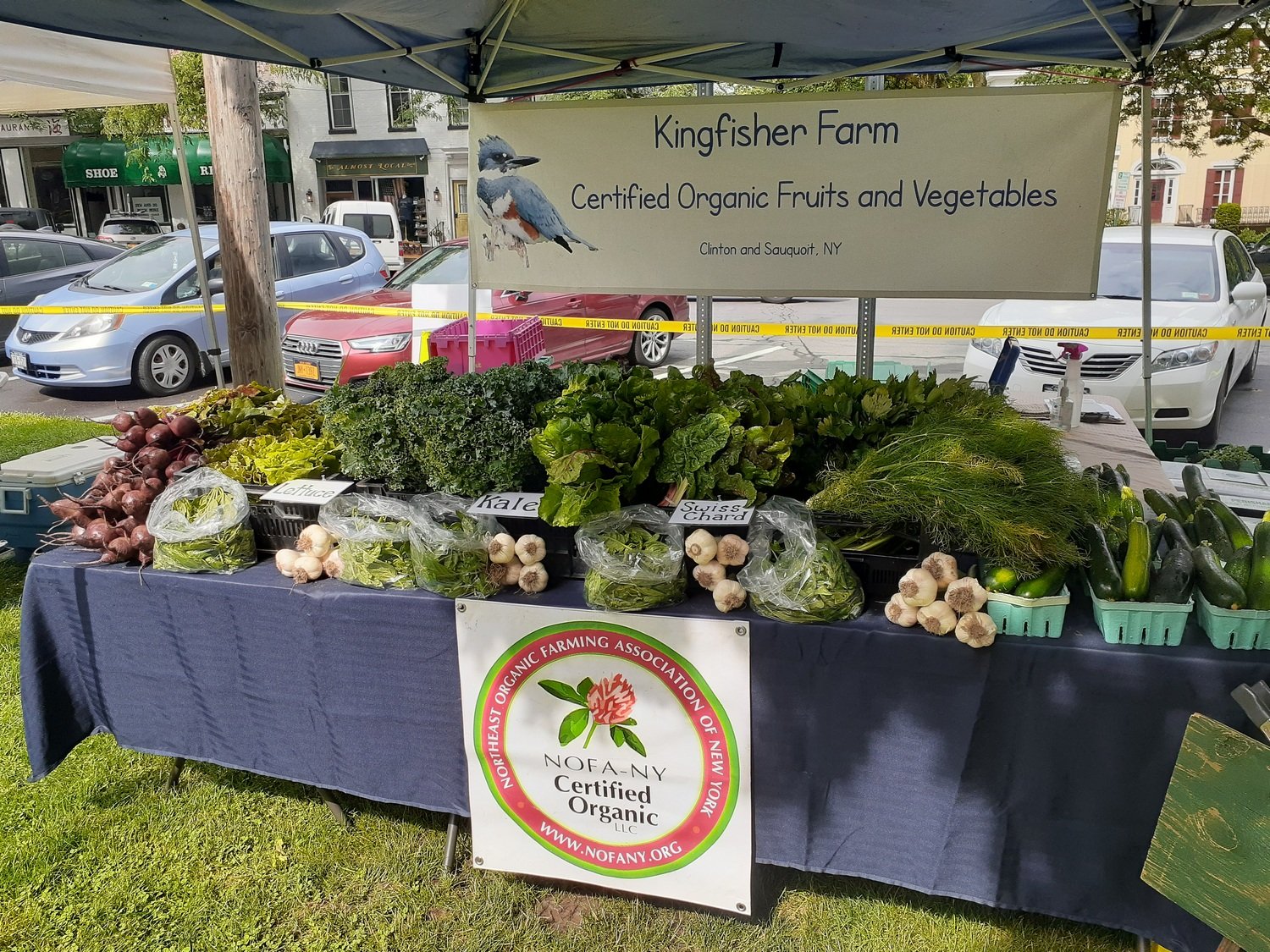 To start your order, click Account in the upper right and create an account. You can then browse the full current inventory under the Shop or Products buttons in the top menu. Just fill your cart and choose a payment option -- you will receive confirmations and updates by email.

NOTE:  Cash or check at pickup is preferred, but you can also use a credit card for your convenience.