Welcome to the Ordering Website for Kingfisher Farm!
This is the place to sign up for our Fall CSA, which runs from October 15 to November 19. This 6-week CSA features hardy greens, winter squash (butternut, hubbard, delicata, acorn), root crops of all kinds (rutabagas, potatoes, carrots, beets, turnips), cole crops (broccoli, cauliflower, cabbage) onions, garlic, Brussels sprouts, and other surprises!  The Fall CSA is a great way to try out the CSA system for a shorter season than the much longer summer CSA and see if it's a good fit for you!
And coming up this Fall and Winter, this is also the site to place your orders for the weekly "Farmer's Park-It" at the New Hartford Shopping Center.  More details to come, but starting on October 9, we will be offering pick up of custom orders every Thursday from 4-4:30 in the parking lot, near Peter's Cornucopia.  
At Kingfisher Farm, we believe this way of eating is a main path to real health, and we look forward to continuing to grow nutrient-dense, real organic produce from these rich soils we are blessed with here in Oneida County. We are very thankful to our core of CSA members and loyal farmer's market customers for continuing to support our farm and keep this dream of a truly local, sustainable food system moving forward!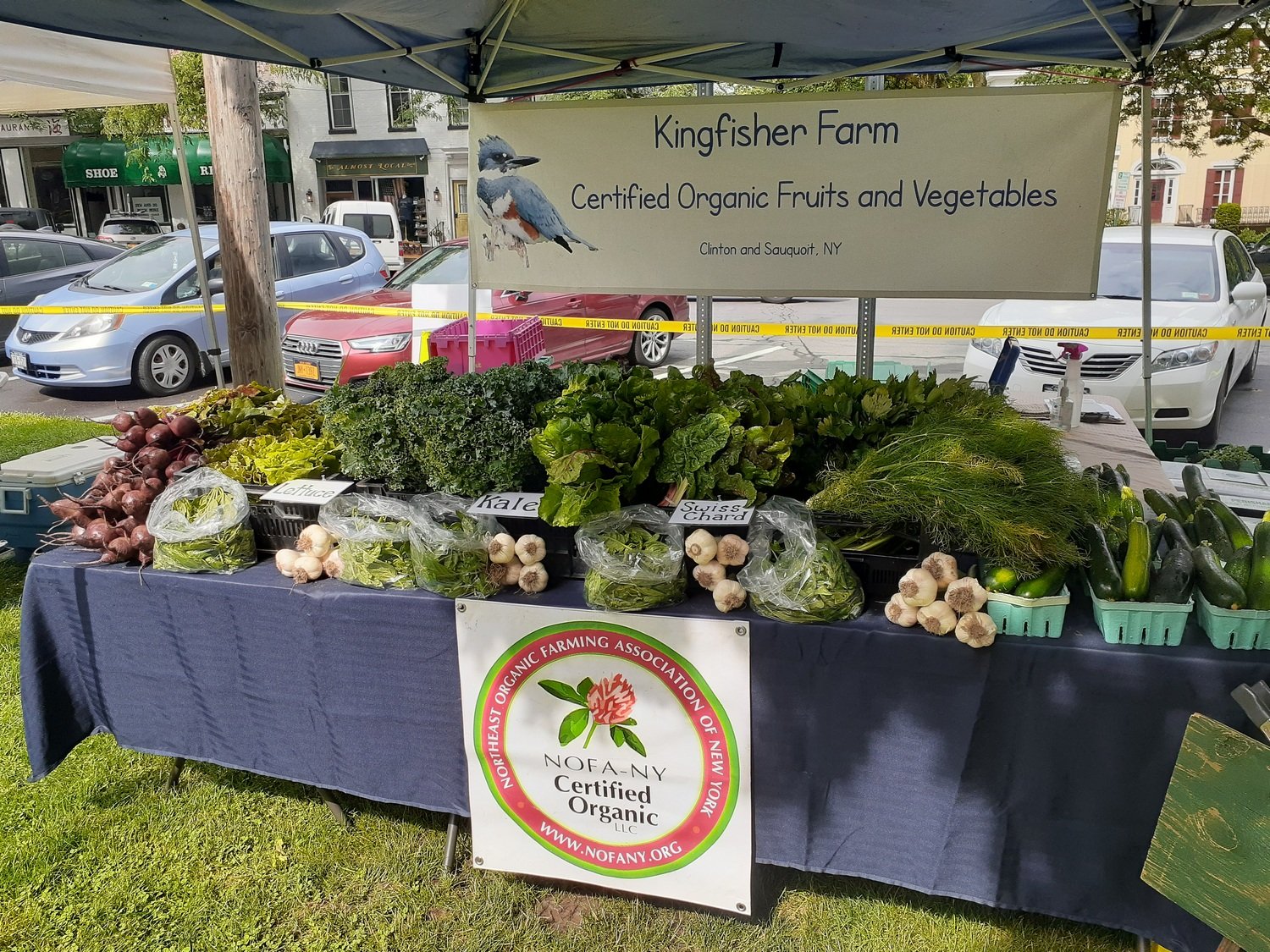 To start your order, click Account in the upper right and create an account. You can then browse the full current inventory under the Shop or Products buttons in the top menu. Just fill your cart and choose a payment option -- you will receive confirmations and updates by email.

NOTE:  Cash or check at pickup is preferred, but you can also use a credit card for your convenience.